Thursday, March 3, 2011
Limited Edition Blue Vinyl.
Email abaddonincarnate@gmail.com to get a copy. €5 plus p&p.
Next Gig: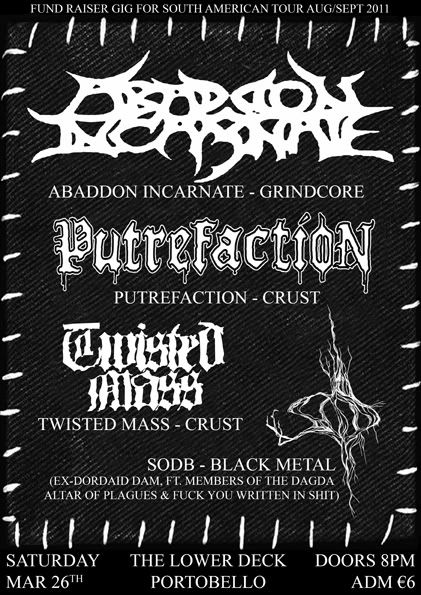 Tuesday, January 11, 2011
Due to be released very soon. 4 new tracks from US grind legends Phobia and 3 new tracks from ourselves. Check out one of our tracks 'Vermin Apocalypse' above.